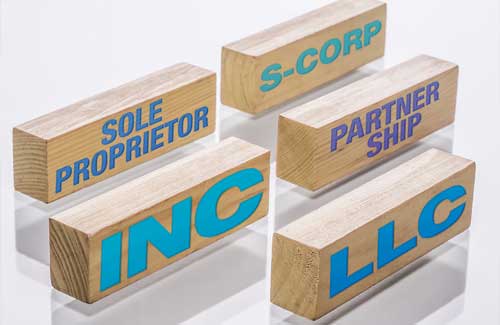 Entity Formation
Choosing the right business structure can greatly impact the success of your business by either helping you pay less in taxes while granting liability protection or by causing you pay more in fees while misusing the entity which then grants no liability protection. We want to be your team of experts that can help make recommendations to the entity that would be most beneficial to their business.
Entity Formation in Scotts Valley, CA
No-fee meeting to make a recommendation for your business
Simple Process to Form the Entity of Your Choosing
Limited Liability Companies (LLC)
S-Corporations
C-Corporations
---
Frequently Asked Questions
I want to start a business. Where do I start?
Starting by opening a business bank account is a great way to keep your personal expenses separate from your business. To open a business account most banks require an EIN number and Fictitious Business Name filing with the county if your personal name is not part of the business's name.
I've heard about different business structures. Should I form an entity for my business?
When thinking about business entities, the key benefit is that they create separation between your personal assets and what is held by the business in case you get sued. The tradeoff is that in CA you have to pay an $800 minimum fee annually for the liability protection. If protecting your personal assets seems like it is well worth the fee then an entity will be a good fit.
I've heard about LLCs and S-Corporations. Which should I choose for my business?
The best business structure depends on a few different factors with the main being your business net profits. S-Corporations are the only business structure that grants tax advantages but do have stricter compliance regulations. With a 1-hour meeting we can analyze your business and make a recommendation of what entity would be the best fit.
I've set up an entity through LegalZoom and now I'm paying more annually for their compliance program than I did to set it up. Do you have a program for clients so they don't have to keep track of all these dates?
We offer a full compliance program that is much less costly than LegalZoom so your entity can stay in compliance. Our team has never missed a statement of information filing deadline!
Schedule a Meeting
Don't leave anything to chance when it comes to the IRS and FTB. Instead, let our professional tax attorney at Small Business Consulting, Inc provide you with everything you need for peace of mind and fiscal stability. Contact us today at 831-438-1040 for tax services, bookkeeping, payroll services, QuickBooks assistance, entity formation, and much more.